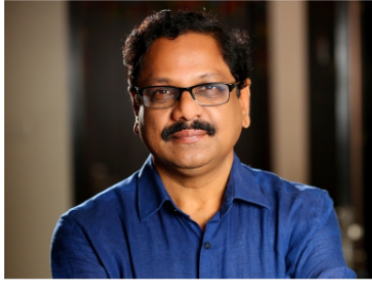 From the President's Desk
Greetings!
It is a great honor for me, Rami Reddy MV, to serve as the President of the Ramky Foundation (RF), a role that allows me to drive forward our shared vision of a greener, cleaner earth and promote social equality. Ramky Foundation, established in 2006, is the Corporate Social Responsibility (CSR) arm of the Ramky Group of Companies and has ceaselessly worked towards sustainable growth and development, with a keen focus on six primary areas: Natural Resource Management, Women Empowerment, Skill Development, Rural Development, Health, and Education.
I have been passionately involved with the RF since its inception, and it has been my privilege to contribute towards the formation and execution of various developmental initiatives. I have been actively involved in project planning, organization building, and the monitoring and evaluation of our diverse programs. This dynamic role has seen me provide strategic direction and vision to realize RF's mission and objectives.
We believe in building the capacities and capabilities of marginalized and underprivileged communities to make them self-reliant and empowered. As we move forward, I am confident that with the continued support of all stakeholders, we will further strengthen our initiatives and continue to bring about significant changes in the communities we serve. Thank you for your faith in the Ramky Foundation and the work we do. Together, we can make a difference.
Best regards,
Rami Reddy MV
President,
Ramky Foundation.